Alpha 3 Contributes to 2022 PA Infrastructure Report Card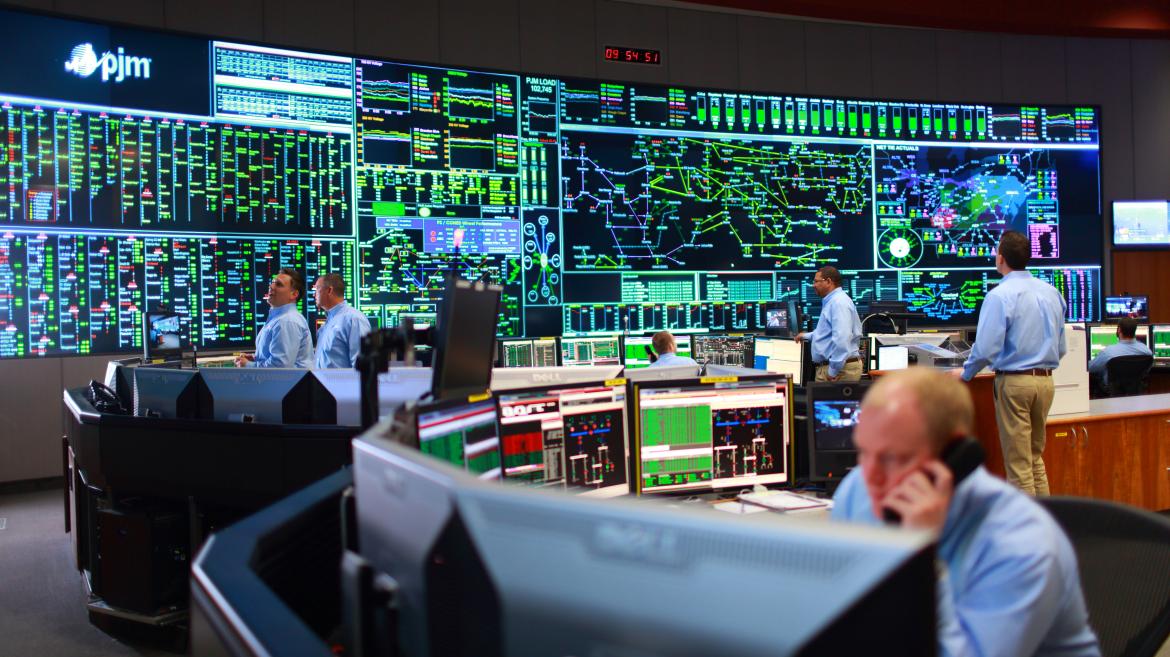 Every four years, the American Society of Civil Engineers (ASCE) publishes its Report Card for America's Infrastructure. The report card represents ASCE's overall assessment of the condition of the nation's infrastructure, based on review of data and reports, consultation with technical and industry experts, and the experience of the Committee on America's Infrastructure.
After publication of the national report card, ASCE teams across the country work to develop a report card for their home state. In 2018, Alpha 3's Mark Sanders reviewed Pennsylvania's electricity generation infrastructure for the Pennsylvania Report Card. For the 2022 PA Report Card, he reviewed Pennsylvania's transmission and distribution (T&D) systems.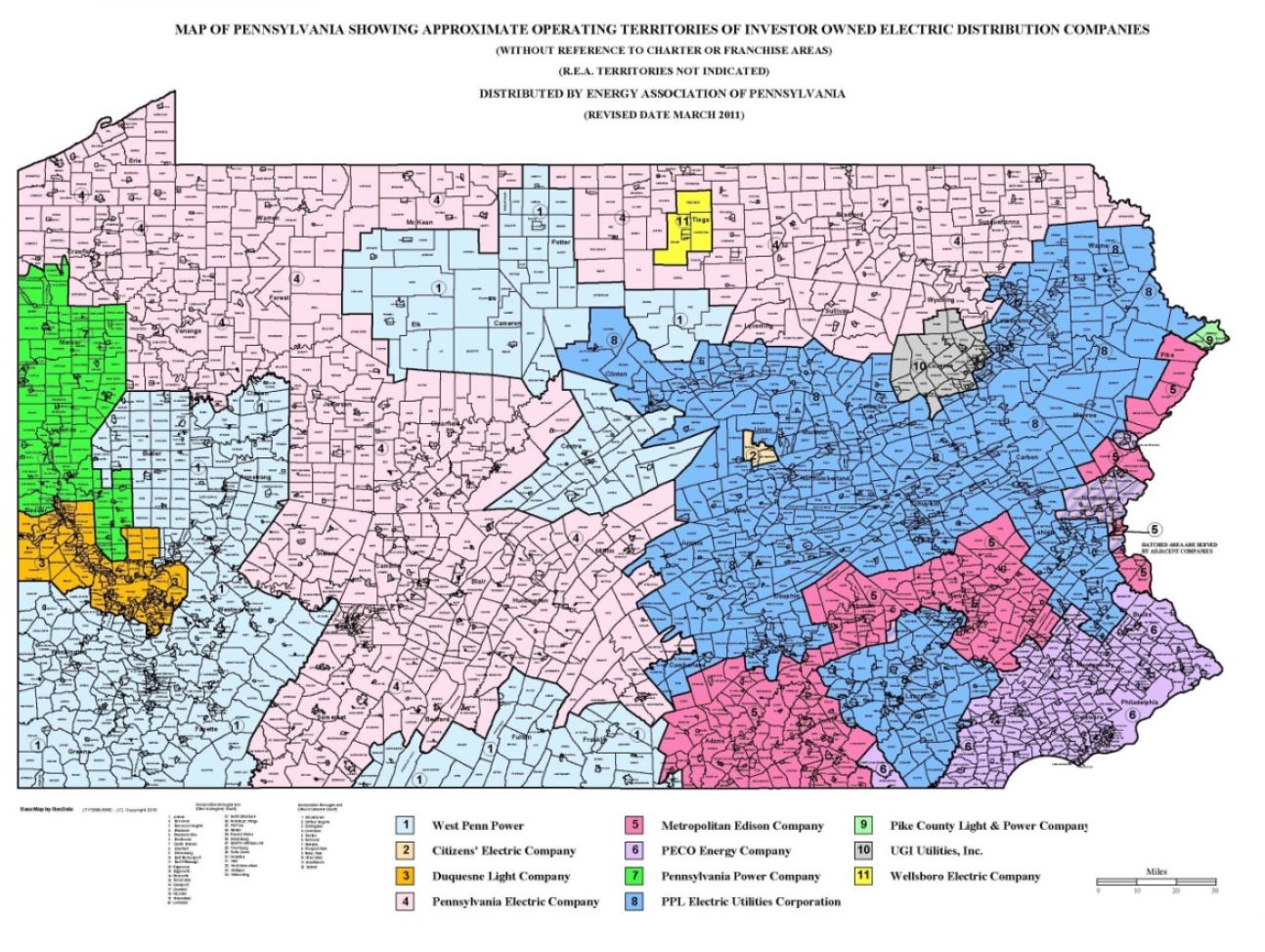 Pennsylvania's T&D systems are part of the PJM Interconnection, a regional transmission organization (RTO) that coordinates the movement of electricity through a region that extends to 13 states and the District of Columbia. Eleven electric distribution companies serve customers in the state, under regulation by the Pennsylvania Public Utility Commission (PUC). The smallest of these delivers electricity to fewer than 5,000 customers, and the largest serves 1.6 million customers.
Pennsylvania Electric Distribution Companies (EDCs)

PA PUC Regulated Electric Utilities

Parent Co.

PA Customers

Citizens Electric of Lewisburg

C&T Enterprises 1

7,000

Duquesne Light Company

DQE Holdings 2

600,000

Metropolitan Edison Company

First Energy

560,000

Pennsylvania Electric Company

First Energy

600,000

PECO Energy Company

Exelon

1,600,000

Pennsylvania Power Company

First Energy

160,000

Pike County Light & Power Company

Corning Natural Gas Corp.

5,000

PPL Electric Utilities

PPL Corporation

1,400,000

UGI Utilities

UGI Corporation

700,000

Wellsboro Electric Company

C&T Enterprises 1

6,000

West Penn Power

First Energy

720,000
                                 1. Owned 50/50 by Claverack and Tri-County Rural Electric Cooperatives of Wysox and Mansfield, PA   2. Owned by Epsom Investment Pte. Ltd., Three Rivers Utility Holdings, LLC, and AIA Energy North America
Regardless of size or ownership, each of these utilities is a part of the complex system of power transmission and distribution (T&D) in the US and Canada called the Eastern Interconnection. Much of the T&D infrastructure in Pennsylvania was constructed in the 1950s and 1960s, with some dating back to the 1920s, and it must evolve to meet today's more rigorous operational and environmental standards. This evolution includes upgrading, modernizing, and expanding systems to meet reliability objectives and add service for new customers. Common upgrades include replacement of older oil-insulated equipment with modern gas-insulated equipment; the addition of digital controls for automated system operation to address a wider variety of conditions and failure risks; communications infrastructure for constant system monitoring, and increased sectionalization of the distribution network to minimize the impact and extent of power outages.
The Pennsylvania PUC monitors and regulates the state's EDCs and publishes reliability performance metrics. The PUC reported the following 3-year average performance compliance data for Pennsylvania's 11 EDCs in 2020:
6 EDCs failed to meet the rolling 3-year CAIDI (Customer Average Interruption Duration) performance standard
3 EDCs failed to meet the rolling 3-year SAIFI (System Average Interruption Frequency) performance standard
3 EDCs failed to meet the rolling 3-year SAIDI (System Average Interruption Duration) performance standard
Trees and Equipment failures were the top two outage causes, not including major storm events, which have been more common in the past several years. PUC acknowledged an average of 27 major events each year from 2018-2020, compared to an average of 12 each year from 2015-2017. This reflected an increase in the number of severe storms and an increase in major equipment failures, many of which were caused by the acts of people and animals.
The resilience of the T&D infrastructure in Pennsylvania must continue to evolve to address increased risks from severe weather events and newer challenges, including the increased prevalence of cyber-attacks. Increased grid monitoring will help to address these risks and allow for the flexibility to accommodate the integration of additional renewable resources and dynamic load reduction so that the electricity generated is delivered to customers when and where needed.
ASCE's report cards are a useful resource for keeping the state and federal government and the general public informed on the state of our infrastructure so that we can make informed decisions regarding where to invest and understand what the returns on our investments are likely to be. The T&D infrastructure in Pennsylvania is owned by investor-owned utilities (IOUs), whose rates are regulated by the PA PUC. A more informed public will be able to understand the relationships between the resilience of their infrastructure and the cost of electricity at the meter.
A summary of this content will be included in the Energy section of the 2022 PA Report Card. The full Report Card will include content on airports, energy, parks, ports, railways, roads and bridges, schools, water, wastewater, and other areas. The content is drafted and compiled by ASCE members throughout the state of Pennsylvania. Look for the publication of the full 2022 PA Report Card later this year.
SELECTED SOURCES FOR ADDITIONAL INFORMATION
PJM Transmission Zones Map, Available at: https://www.pjm.com/library/maps
PECO Uses Reclosers to Keep Electric Service Safe and Reliable (video), April 12, 2021, Available at: https://www.youtube.com/watch?v=d7mjEI26Vks
Pennsylvania Electric Reliability Report 2020, Pennsylvania Public Utility Commission, July 2021, Available at: https://www.puc.pa.gov/media/1585/electric_service_reliability2020.pdf